Yes, Yetunde. I am ready to get a simple, actionable result oriented strategy for planning that works. It's time to make the planning and achievement process super easy.  You'll get it done in 60 minutes.
We are excited to welcome you to CIRCLE OF ACTION TAKERS!
You'll receive a follow up e-mail with your log-in information, so we can get this simple planning party started.
Benefits of MASTERPLAN IN 60 MINUTES
You get a clear plan of action for the next 90 days
A social media plan that will help you increase fans, engagement, influence
A simple strategy to make your VIP/Champions tell hundreds of people about you, and so much more...
All information you submit is encrypted and secure. We will not share or trade information that you provide us.
[bctt tweet="Yeahh! I have just signed up for MASTERPLAN IN 60 MINUTES with @yetunde of ICY ACADEMY. LET'S DO THIS. Join me! " username="icyacademy"]
[op_testimonial_slider style="4" animation_type="default" animation_loop="n" slideshow_autostart="y" animation_speed="700" slideshow_speed="7000" title="SIMPLE & RESULT DRIVEN" subtitle="what happens when you make the complex easy!" title_color="#329bc9" background_color="#F2F9FF" columns="1"][op_testimonial_slide title="" company="" image="" button_color="#4881F5" button_text="Read story" href="" header_color="#00b7e2" background_color="" columns="1" ]
Such a great process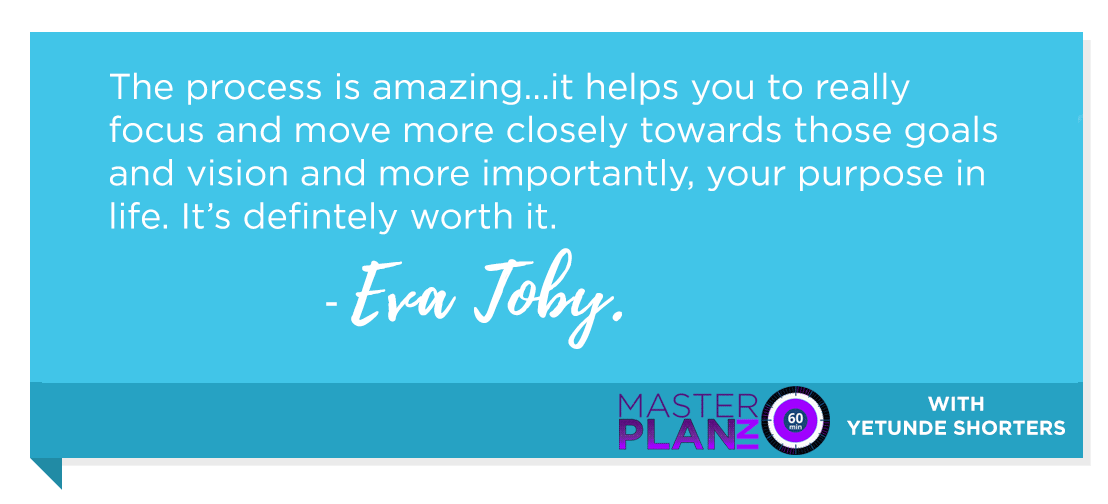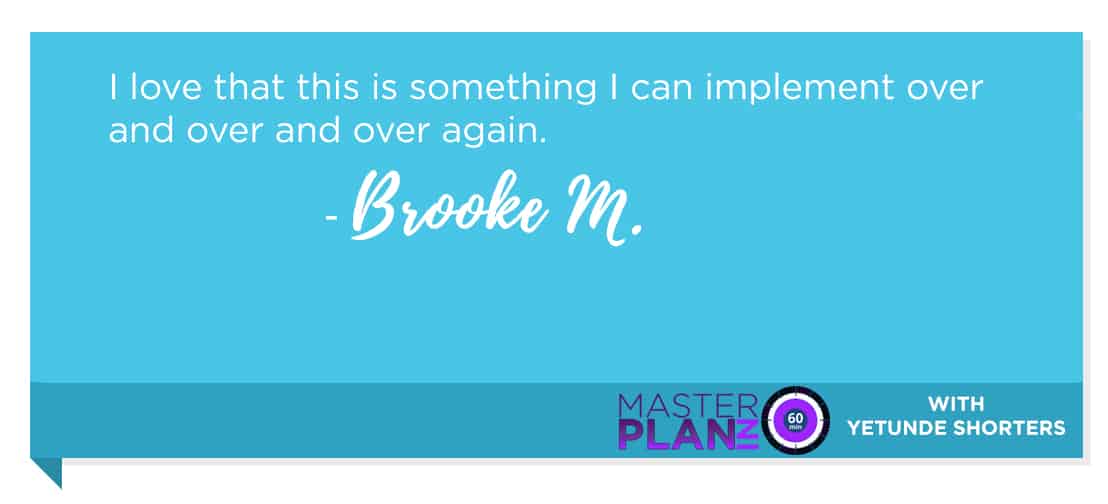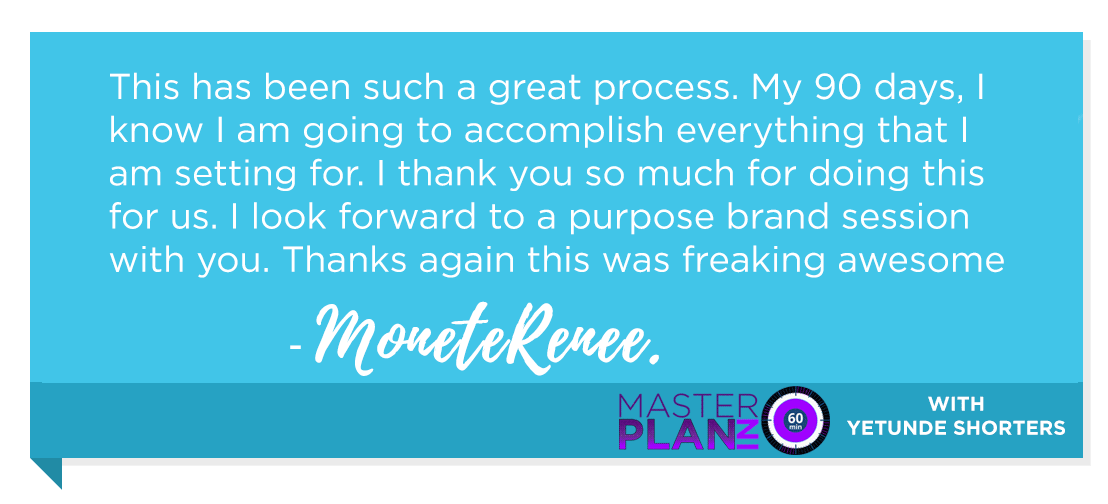 [/op_testimonial_slide][op_testimonial_slide title="" company="" image="" button_color="#4881F5" button_text="Read story" href="" header_color="#00b7e2" background_color="" columns="1" ]
it makes it so, so, so clear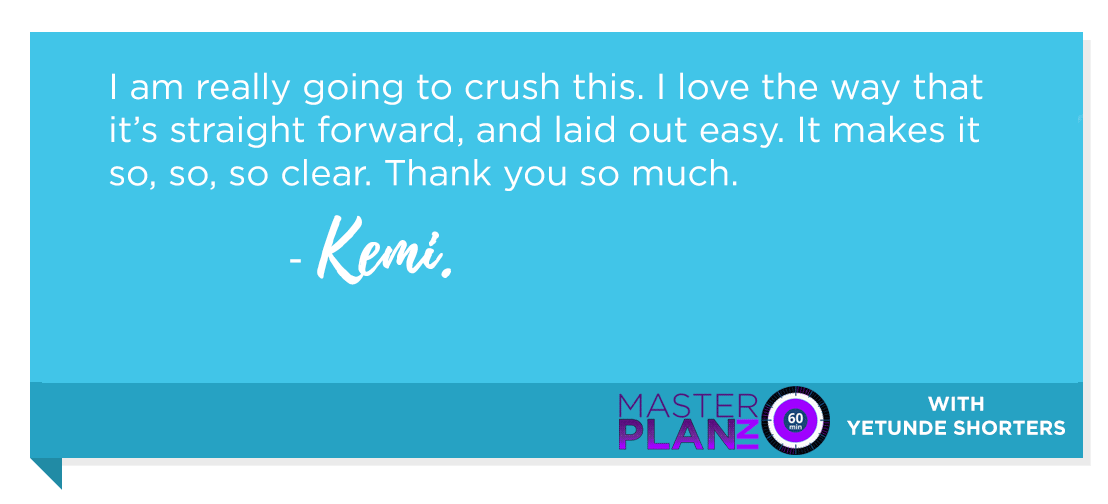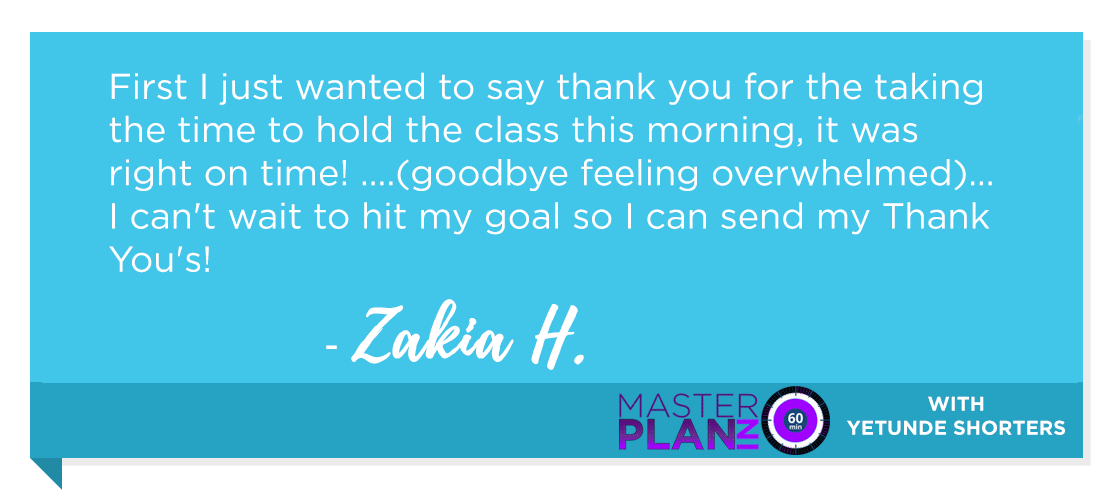 [/op_testimonial_slide][/op_testimonial_slider]