[vc_row type="standard_section" bg_repeat="stretch" bg_color="#222222″ text_color="light" text_align="left" top_padding="10″ bottom_padding="10″][vc_column width="1/1″][minti_headline type="div" font="font-special" size="fontsize-s" weight="fontweight-400″ lineheight="lh-inherit" transform="transform-uppercase" align="align-center" margin="0″]Free Shipping on all Order over $75. Worldwide Shipping Flatrate for just 20$.[/minti_headline][/vc_column][/vc_row][vc_row type="standard_section" bg_position="left top" bg_repeat="stretch" text_color="dark" text_align="left" top_padding="40″][vc_column width="1/1″][rev_slider_vc alias="shop"][/vc_column][/vc_row][vc_row type="standard_section" bg_repeat="stretch" text_color="dark" text_align="left" top_padding="40″][vc_column width="2/3″][minti_category_image image="15109″ height="280px" url="#" target="_self" color="dark"]Jackets & Parka[/minti_category_image][/vc_column][vc_column width="1/3″][minti_category_image image="15109″ height="280px" url="#" target="_self" color="dark"]Accessories[/minti_category_image][/vc_column][/vc_row][vc_row type="standard_section" bg_position="left top" bg_repeat="stretch" text_color="dark" text_align="left" bottom_padding="60″ top_padding="100″][vc_column width="1/1″][minti_title align="left" margin="0 0 80px 0″]Featured Products[/minti_title]
£

119.95
Pellentesque habitant morbi tristique senectus et netus et malesuada fames ac turpis egestas. Vestibulum tortor quam, feugiat vitae, ultricies eget, tempor sit amet, ante. Donec eu libero sit amet quam egestas semper. Aenean ultricies mi vitae est. Mauris placerat eleifend leo.
[minti_spacer height="40″][minti_title align="left" margin="0 0 80px 0″]Best Sellers[/minti_title]
£

250.00
A study of what constitutes rational human behavior in the endeavor to fulfill needs and wants. Thanks to this, you will understand the inter-related studies of economics. And knowing to make plan for individuals expense and how to run business in the future.
£

200.00
Overviewing the leading contemporary conceptions of justice, including utilitarian, liberal, libertarian, communitarian, and deliberative-democratic theories, and their implications for the design of political, economic, and social institutions. It will examine special topics such as justice between generations, global justice, and the rights of resistance or disobedience.
£

150.00 –

£

180.00
The Business Law course focuses on the fundamental relationship between law and business and is ideal for those planning careers in a wide range of business areas including professional accounting, business management, international trade and industrial relations.
[/vc_column][/vc_row][vc_row type="full_width_section" bg_repeat="stretch" text_color="dark" text_align="left"][vc_column width="1/1″][minti_divider style="1″ margin="0 0 100px 0″][/vc_column][/vc_row][vc_row type="standard_section" bg_position="left top" bg_repeat="stretch" text_color="dark" text_align="left"][vc_column width="1/1″][minti_headline type="h2″ align="align-center" font="font-special" transform="transform-uppercase" size="fontsize-m" weight="fontweight-700″ margin="0 0 20px 0″ lineheight="lh-inherit"]Our Fashion Brands[/minti_headline][minti_headline type="div" align="align-center" font="font-inherit" size="fontsize-m" weight="fontweight-inherit" color="#999999″ margin="0 0 20px 0″ lineheight="lh-inherit" transform="transform-inherit"]Interfaces semantic; deliverables users, seamless beta-test implement tag, communities virtual, global, solutions synthesize blogospheres models partnerships innovate evolve channels, repurpose.[/minti_headline][/vc_column][/vc_row][vc_row type="standard_section" bg_position="left top" bg_repeat="stretch" text_color="dark" text_align="center" top_padding="40″ bottom_padding="80″][vc_column width="1/6″][vc_column_text][minti_tooltip text="Use Tooltips everywhere! Nice, huh?"]

[/minti_tooltip][/vc_column_text][/vc_column][vc_column width="1/6″][vc_column_text][minti_tooltip text="Our happy Client"]

[/minti_tooltip][/vc_column_text][/vc_column][vc_column width="1/6″][vc_column_text][minti_tooltip text="Our happy Client"]

[/minti_tooltip][/vc_column_text][/vc_column][vc_column width="1/6″][vc_column_text][minti_tooltip text="Our happy Client"]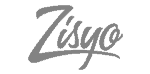 [/minti_tooltip][/vc_column_text][/vc_column][vc_column width="1/6″][vc_column_text][minti_tooltip text="Our happy Client"]

[/minti_tooltip][/vc_column_text][/vc_column][vc_column width="1/6″][vc_column_text][minti_tooltip text="Our happy Client"]

[/minti_tooltip][/vc_column_text][/vc_column][/vc_row][vc_row type="standard_section" bg_position="left top" bg_repeat="stretch" text_color="light" text_align="left" bottom_padding="100″ bg_color="#1cbac8″ top_padding="100″ parallax_bg="true"][vc_column width="1/3″][minti_iconbox icon="sl-tag" style="2″ iconcolor="greyscale" title="Up to 25% Discount"]Asunt in anim uis aute irure dolor in reprehenderit in voluptate velit esse cillum dolore eu fugiat nulla pariatur at vero eos et accusam et.[/minti_iconbox][/vc_column][vc_column width="1/3″][minti_iconbox icon="sl-wallet" style="2″ iconcolor="greyscale" title="Best Price Guarantee"]Asunt in anim uis aute irure dolor in reprehenderit in voluptate velit esse cillum dolore eu fugiat nulla pariatur at vero eos et accusam et.[/minti_iconbox][/vc_column][vc_column width="1/3″][minti_iconbox icon="sl-bag" style="2″ iconcolor="greyscale" title="Free Shipping"]Asunt in anim uis aute irure dolor in reprehenderit in voluptate velit esse cillum dolore eu fugiat nulla pariatur at vero eos et accusam et.[/minti_iconbox][/vc_column][/vc_row]